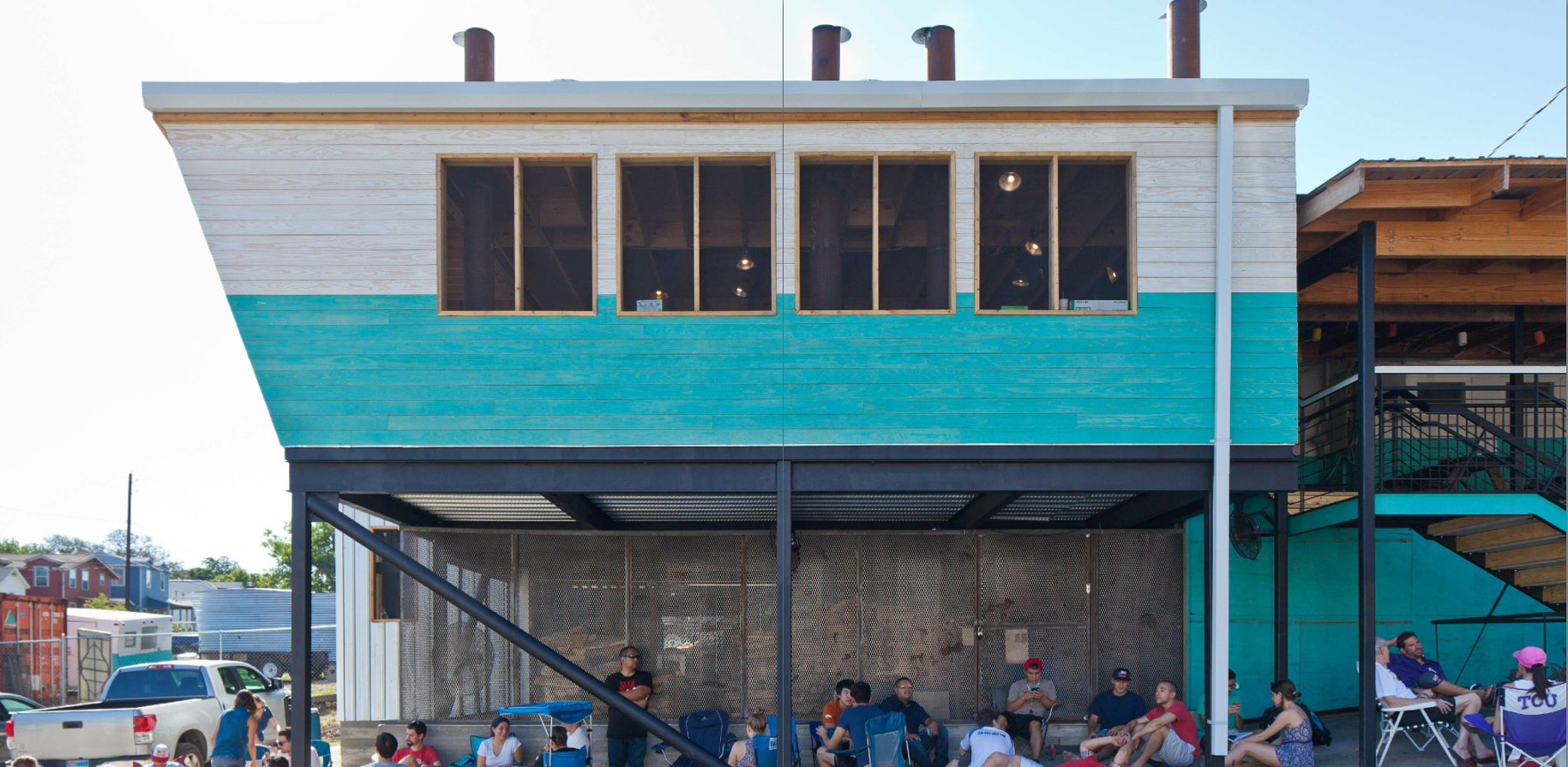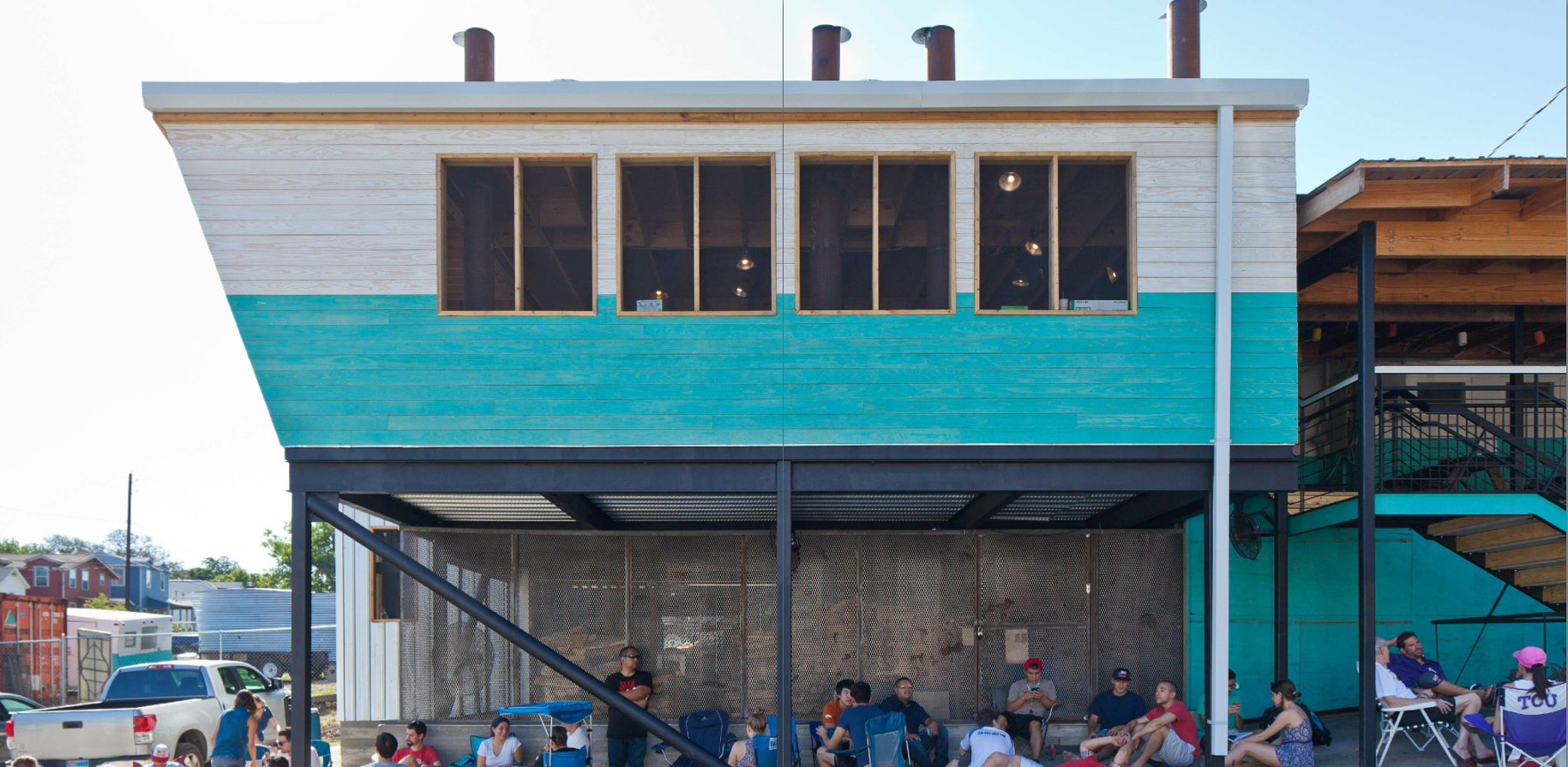 FRANKLIN BBQ SMOKEHOUSE
General Contractor. Assisted with Project Design. Proposed the sandblasted sod siding and leaning smokehouse wall to recall the shape of the original Franklin BBQ trailer and to provide a little more interior area. Metal siding from the old smokers sheaths the new firewood lift.
Staircase by Drophouse Design. Sandblasted wood siding by Delta Millworks.